Under the Sun Events has been managing and timing the very best races in Northern California, Southern Oregon and Western Nevada since 2007.
We are Jeff and Jenni Merrell, avid runners with a passion for the sport and a drive to keep Under the Sun Events growing and moving forward. Prior to taking over the company in 2020 we had been participants in many races that UTSE managed.  We saw what Under the Sun provided to the running community and didn't want to see that go away when Julie and Nikki decided they wanted to pursue other passions.  We are excited to continue providing the best management options and timing services for our race directors, while bringing our own ideas for taking UTSE to the next level.
Jeff is a long time runner who brings his project management skills to this  new arena.  Jenni is a duathlete who brings her skills as a CPA.  Both are passionate about the sport and love seeing the joy and determination on the faces of the participants as they cross the finish line.
Nikki and Julie built UTSE as a place where you knew you would find experts who treated your race like their own. You will discover that we are carrying on their legacy. We are known for being friendly, responsive and fully dedicated to making your event an amazing experience for everyone.
Jeff is a Certified Race Director with the Road Runners Club of America, a Racejoy Certified Timer, a RaceDay Certified Timer and is also certified by RunSignUp, a key partner in all of our events.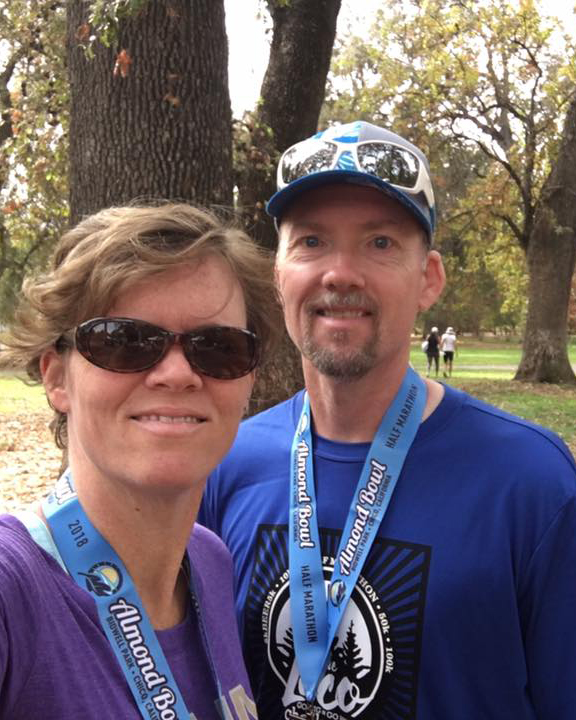 The History of UTSE

Like any good long distance race, preparation for UTSE started a long time before the actual start line.
Co-founders Nikki Stadler and Julie Healy each had their own unique path towards the business partnership they held for 13 years. Nikki began her career by producing a single event, the City of Gold Triathlon (with her friend Jen Roy) as a contractor for the Oroville Chamber of Commerce.
Julie turned a successful participant experience in the City of Gold Triathlon into a full-fledged business with her triathlon store, Swim Bike Run and Then Some. Julie was one of the first cash sponsors of the City of Gold Triathlon! Julie had also revitalized the Salmon Run in Oroville and Nikki had taken over the Frost or Fog in Chico.
Recognizing a kindred spirit in each other Julie and Nikki formally launched Under the Sun Events in 2007 with three official events of their own (City of Gold Triathlon, the Salmon Run and the Frost or Fog).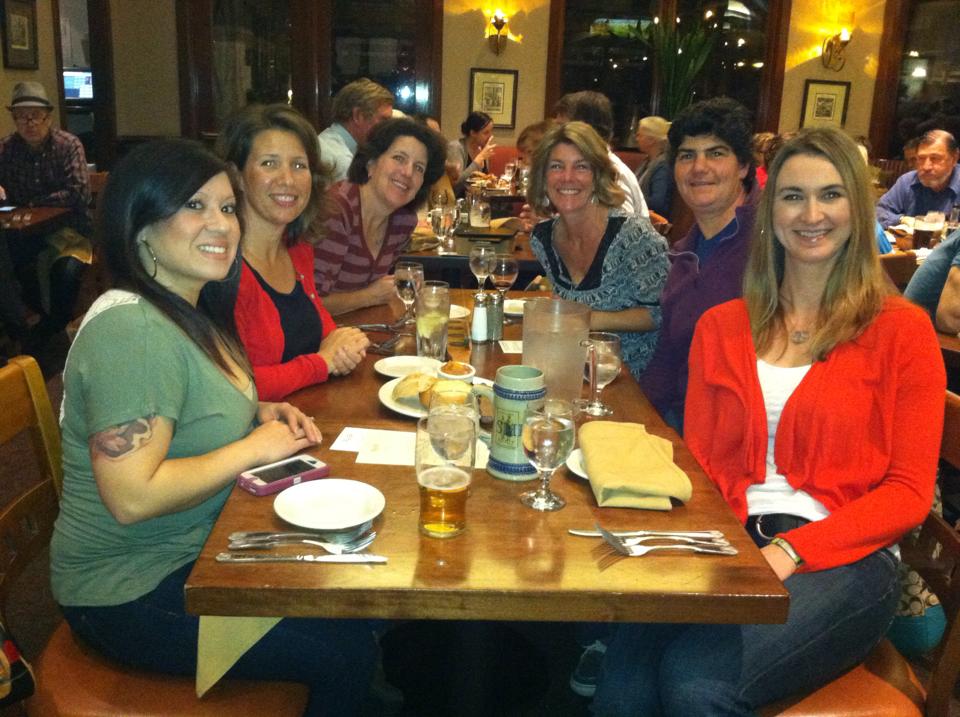 Quickly the pair gained a reputation for putting on well-organized and fun races in Northern California (with great food!) and were soon providing race management services to other local organizations.
After building up a portfolio of races in the north state, Under the Sun Events branched out and began offering timing services. With this expansion, UTSE was soon timing and managing approximately 50 races per year, including downhill and cross country ski races, muds runs, road bike races, triathlons, and road and trail runs.
In 2020 Julie and Nikki felt that their finish line was near and turned their race into a relay and handed off the baton to Jeff and Jenni.